Jobber
¿Qué es Jobber?
Haz que tu pequeña empresa parezca más grande con el software para empresas de servicios a domicilio de Jobber. Jobber ayuda a miles de empresas a mejorar y hacer crecer sus negocios. Presupuesta,
Leer más
programa y factura trabajos estés donde estés, optimiza rutas, supervisa y distribuye equipos, envía alertas, comunícate con los clientes y sincronízalo todo automáticamente con tu software de contabilidad, todo en un único lugar. Cobra más rápido y siéntete más profesional que nunca. Además, la asistencia dedicada y gratuita de Jobber te ayudará en cada paso del camino.
Mostrar menos
¿Quién usa Jobber?
Jobber es perfecto para empresas de servicios a domicilio, tanto establecidas como en crecimiento, que necesitan una mejor organización, acceso móvil y procesos de facturación y programación más eficientes.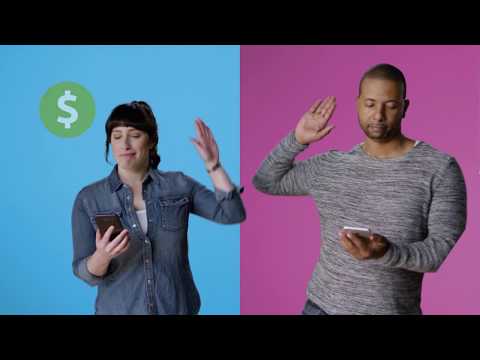 ¿No estás seguro sobre Jobber? Compara con una alternativa popular
Versión gratuita
Prueba gratuita
Versión gratuita
Prueba gratuita
¿Por qué estoy viendo esto?
Rufus
Owner-operator
Usuario de Linkedin verificado
Construcción, 2-10 empleados
Ha utilizado el software durante: 6-12 meses
Should have switched sooner!
Los subtítulos en español están disponibles en el reproductor de vídeo
Paul
Top Decision Maker! en EE. UU.
Usuario de Linkedin verificado
Alimentación y bebidas
Ha utilizado el software durante: Más de dos años
Excellent company and excellent product
Comentarios: Makes things work so much better for us! There are small issues but we work through them. Nothing is perfect and for the price point this is phenomenally the best on the market.
Puntos a favor:
Absolutely great system and easily adaptable to service companies. They are constantly adding features and functions and I hate to give only 4 stars on that but there are a few things that we would like to have but it doesn't incorporate. They are ALWAYS open to listening and I have actually had some of my ideas incorporated into the program. If I could give 10 stars on the customer service and value for the money I absolutely would. It is a simple program to use once you play with it for a bit. They are always updating which is awesome always new functionality available!
Contras:
I don't like the fact that Visits and Jobs are treated separately with no way to combine them. I wish that you could set this up and for us, just delete the visit altogether because for us a Job is a Visit. They are always 1 to 1 ratio for us. It makes some of the scheduling frustrating because you can schedule a job but not have a visit scheduled. I can completely see how other companies need the ability for multiple visits on 1 job though. Would like to see compulsory custom fields so you don't forget to fill out important data on quotes or invoices. This is a big one, if you don't use the Stripe Jobber Payments then you cannot post a refund to a clients account. You basically have to do a work around and then post a negative invoice. It is very frustrating for a basic accounting function. We often have customers place deposits or pay in advance and they don't use their full deposit for our service. We have to issue a refund and it is a real pain to do.
Rich
Executive Director/Owner en EE. UU.
Usuario de Linkedin verificado
Servicios para el consumidor, 2-10 empleados
Ha utilizado el software durante: Más de dos años
Fuente: GetApp
Alternativas consideradas:
Jobber - MY Business OSS
Comentarios: My overall experience with Jobber has been quite positive as it helps me immensely run my business.
It is my OSS today. It assigns and tracks all work requests, quotes, jobs and tasks. It also does our invoicing and passes data nicely to Quickbooks for great financial reporting. I just wish I had more robust reporting features with it.
Puntos a favor:
Having a system that can be quickly and easily implemented and used by small business that incorporates features including integrates that addresses 'quote to cash' work flow was essential. Jobber does the job nicely, quickly, easily and is quite affordable for any small business. It integrates nicely with financial systems such as QuickBooks too.
Contras:
Reporting is weak with the version I currently have. There are some standard reports that provide some fair data qualities but to customize reports using custom fields or job fields is quite weak. Exporting any report to Excel does not work well. I dont get the attachment file when attempting.
Respuesta de Jobber Software
hace 2 años
Hi Rich, thanks so much for your review. We're glad things are going well overall, and have noted your feedback for more advanced reporting. We're always looking at providing better business insights to our customers, so if you have additional info you'd like to share with us don't hesitate to reach out to our Success Team and we can collect that for our Product Team. Cheers!
Servicios para el consumidor, 2-10 empleados
Ha utilizado el software durante: 6-12 meses
I should have done this sooner - Using Jobber gave us a lot more potential to grow
Comentarios: Streamlined, Automated, Easy to use, Room for expansion, Loads of potential. 100% worth the money
Puntos a favor:
I have almost 100 jobs a week being accomplished in our business and it takes me an average of 15 minutes a day to hande all the logistics. It saves so much time and allows me to have so much freedom to grow the business.
Contras:
Honestly there's not much. If I had to say anything it would be the cost but i'm just cheep LOL. Its definitely worth it at the current cost. The customer service you get from them worth the price. No one wants to be treated like a number, these guys treat you like a values client
Respuesta de Jobber Software
la semana pasada
Hi there Josh! It's great to meet you. Wow, it is absolutely incredible to hear your review here- our Support team is going to be so happy when we share this back to them! You're always welcome to give us a ring and let us know how we can help. Thanks for your time today.
Comercio minorista, 2-10 empleados
Ha utilizado el software durante: Prueba gratis
Trial Period not honored
Comentarios: Was a poor experience based on undisclosed trial periods and refusal to honor the 14 day trial.
Puntos a favor:
I will say that when I reviewed this software, it appeared to be easy and have some of the scheduling functions we were looking for. I believe that House Call Pro has better scheduling than them.
Contras:
My complaint with this company is that when I enrolled I told them that I was looking at multiple companies because of the features that we needed. They say that they offer a 14 day free trial, however when I went to cancel on my 13th day, they said that they would not refund my payment because the sales rep provided a discount (even though) the rep said that they were providing the discount because I was referred to them from another contractor. They said my trial period was waived because of that discount. He explained that he sent the terms of conditions AFTER I enrolled. The software did seem simple but the the experience was misleading. I never used the software once.
Respuesta de Jobber Software
la semana pasada
Hi there James, Thanks you so much for taking the time to share your experience with us. I've located your account and have reached out so we can learn more about your situation. Have a wonderful day.
Construcción, 11-50 empleados
Ha utilizado el software durante: Más de dos años
Fuente: SoftwareAdvice
Very intuitive, excellent support
Comentarios: Huge time savings. Excellent reporting to get a snapshot of my business.
Puntos a favor:
I don't have to train my team on Jobber. It's simple enough that we can go over the basics together and a new hire will run with it from there. It's customizable enough for us and I love the reporting features.
Contras:
The built in CC processing is pricey but convenient. New features are somewhat slow to roll out but I guess this is countered by the fact that it all works without bugs. You can tell they take testing seriously.
Respuesta de Jobber Software
hace 2 meses
Hey there Wesley! Thank you so much for such a glowing review! Hope you have a great week!